Castlemaine Art Gallery Commission
First Sculptural Commission for Castlemaine Art Gallery & Historical Museum
On May 4th the Castlemaine Art Gallery unveiled on the portico, the largest sculptural commission in the Gallery's history. Cherry Tennant and the Gallery commissioned local sculptor Zoe Amor to create a work that would marry with the art deco façade and reflect the concept of life and death, in honour of Cherry's late partner Frank Mau. The sculpture Dusk, set on a magnificent Harcourt granite base hand carved and polished by David Pratt & Sons, clearly respects the strong linear shapes and forms of the space it shares with the building.
Zoe has drawn in three dimensions, sculpting and arranging a natural form with intriguing negative spaces and wonderful shadows. The work's title reminds us of the clarity of the light at dusk – a time when all the lines, textures and details of our natural environment are brought into sharp focus by the clarity of light, heightening the drama of what we see. As Zoe writes:
Dusk is exemplar of how trees and natural spaces can inspire forms of expression that are often reserved for the human experience – to traverse the landscape and witness strength, grace, integrity, stillness (in death or in life), subtle movements and powerful gestures, beauty and the transience of all things.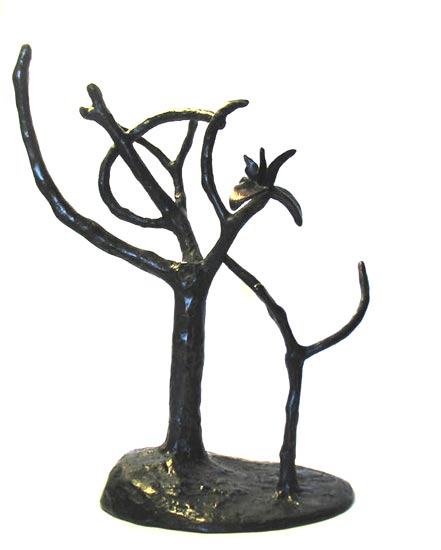 Dusk-maquette-black-patina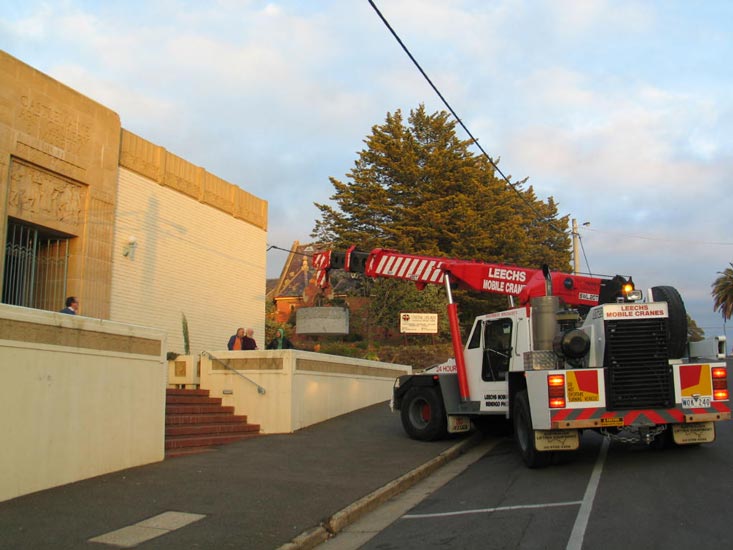 IMG_4929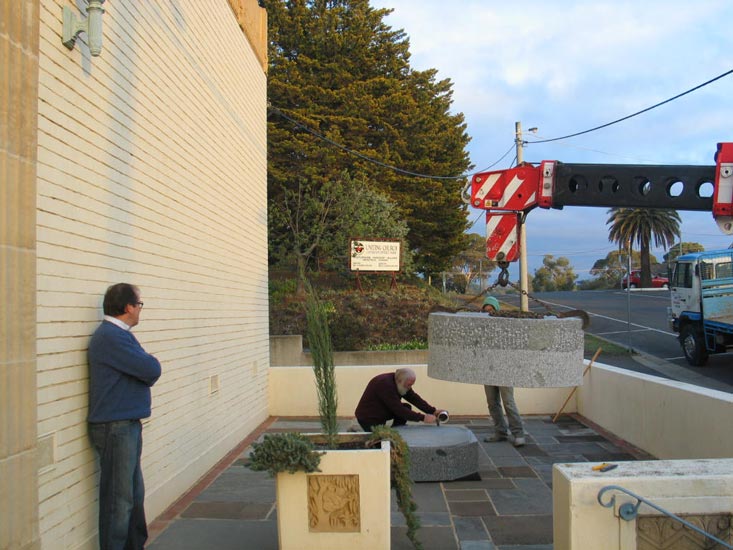 IMG_4931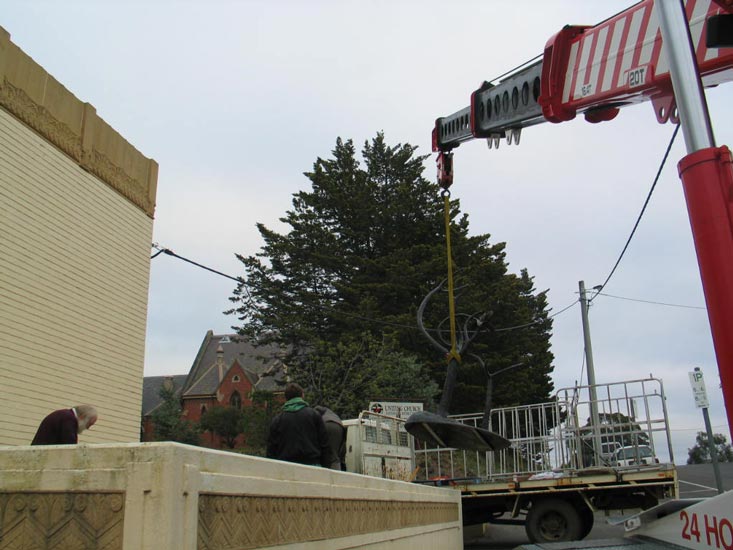 IMG_4938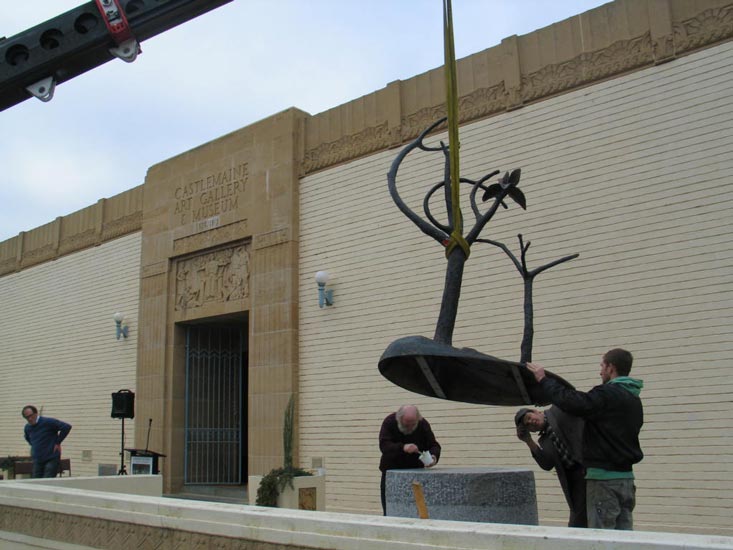 IMG_4940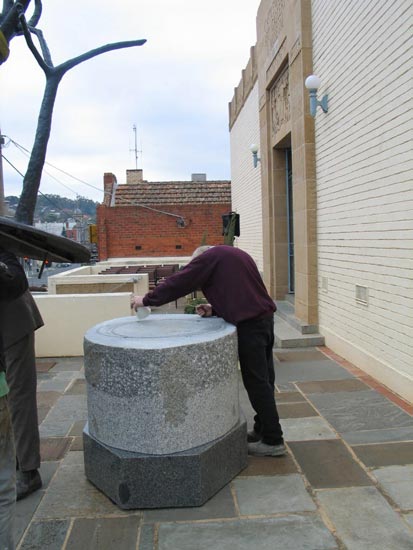 IMG_4941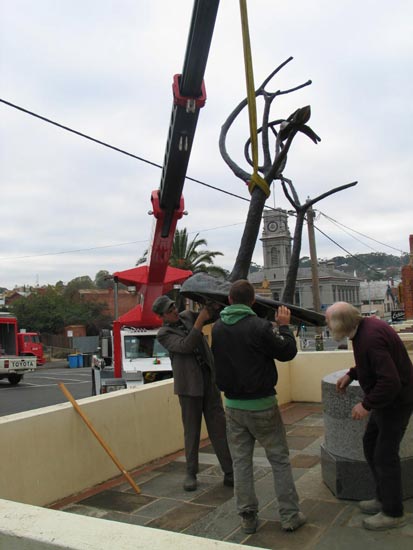 IMG_4942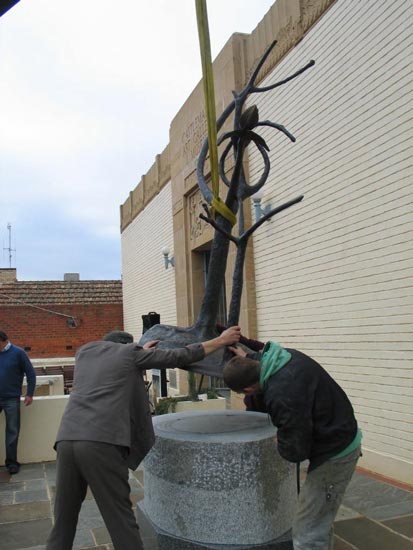 IMG_4945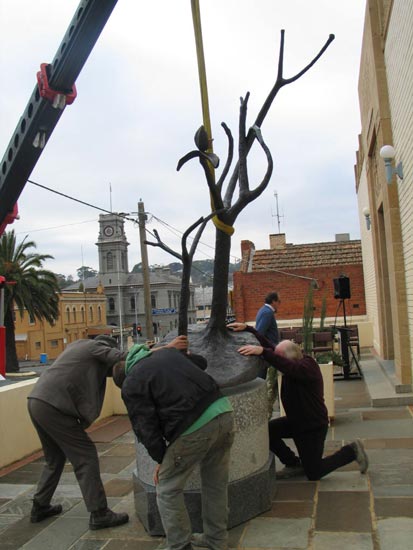 IMG_4946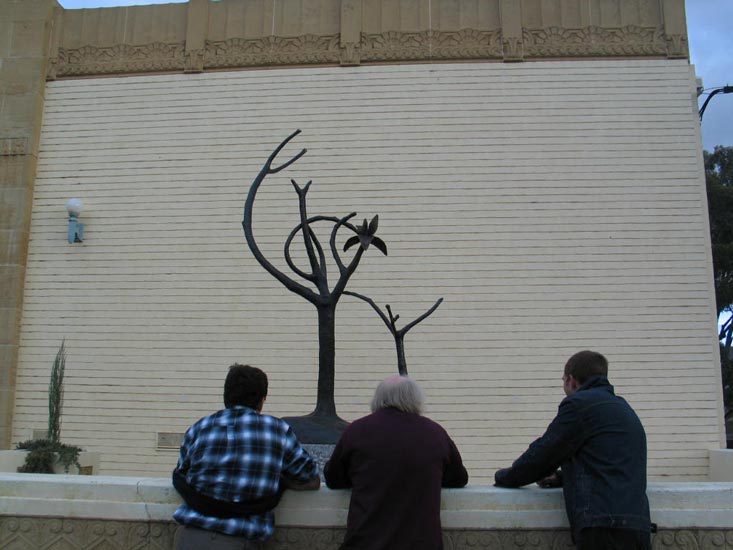 IMG_4947Craig-MacDonald,-David-&-Paddy-Pratt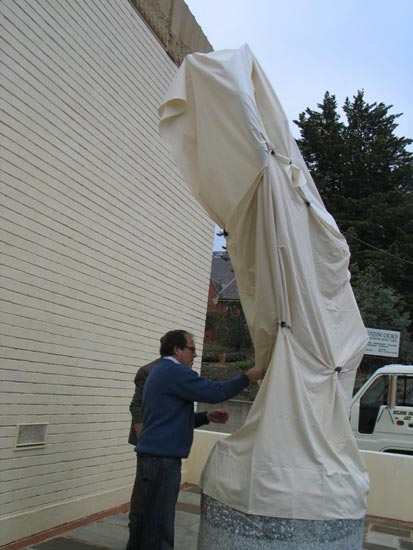 IMG_4948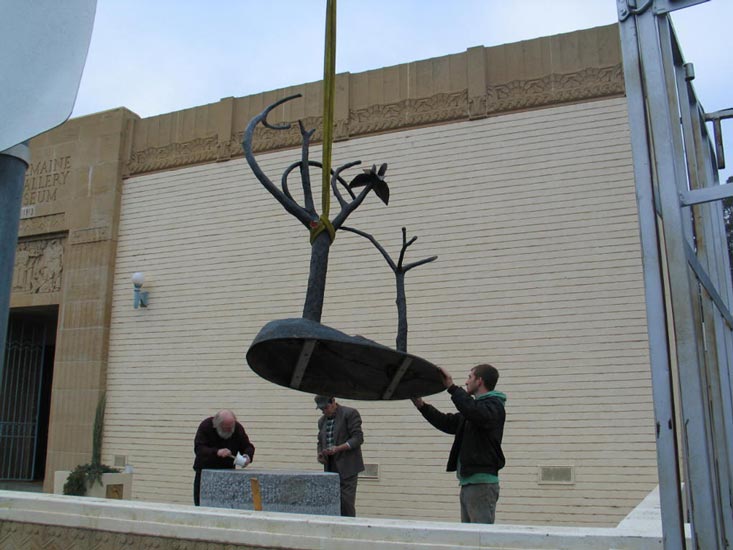 Installation-Dusk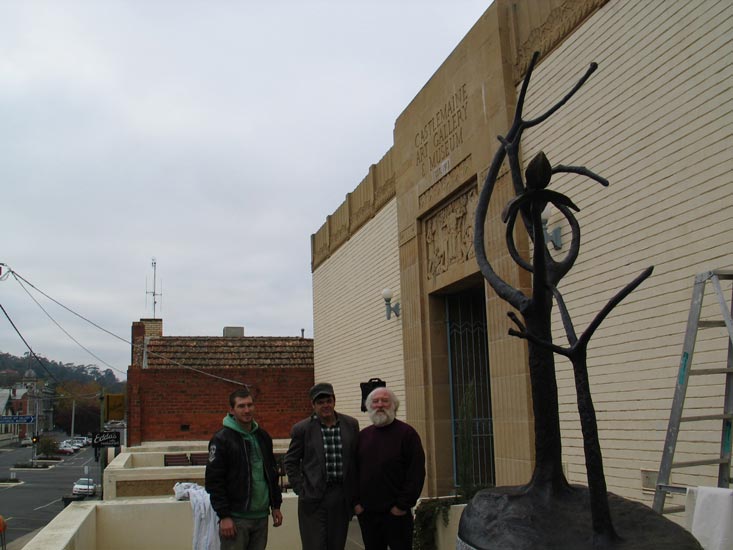 Paddy,-Craig-&-David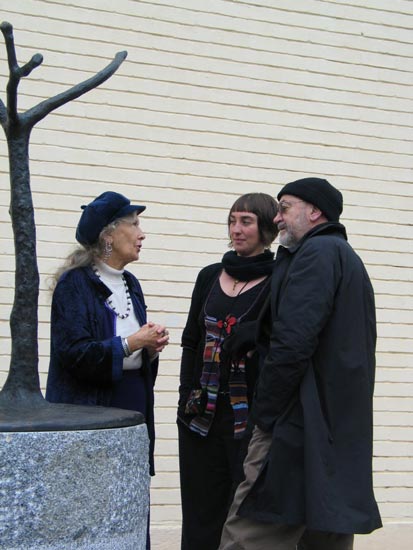 Cherry-Tennant,-Zoe-&-Rick-Amor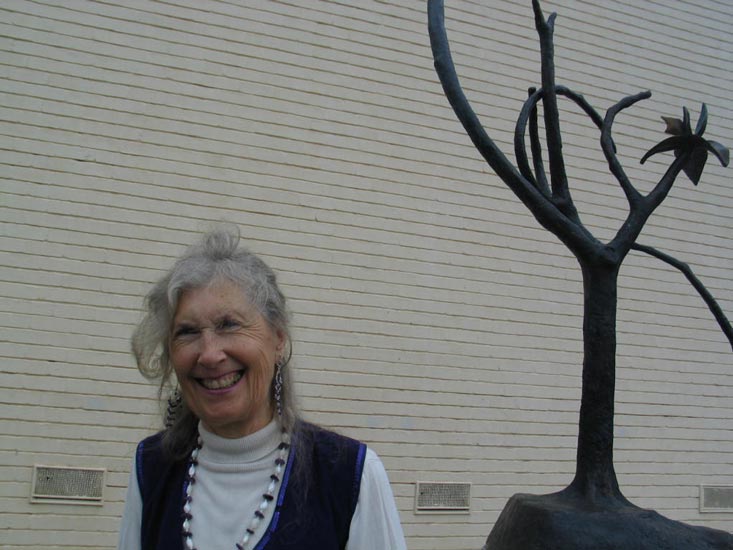 Cherry-Tennant-with-Dusk-in-memory-of-Frank-Mau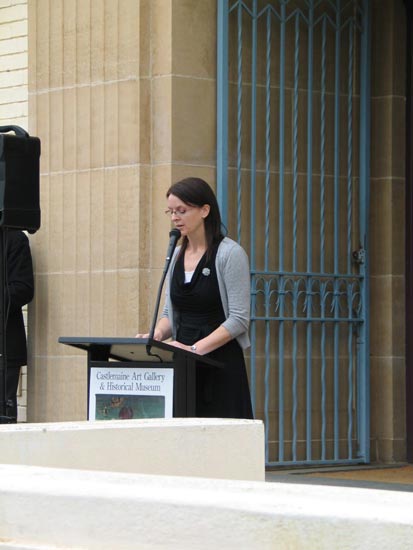 IMG_4957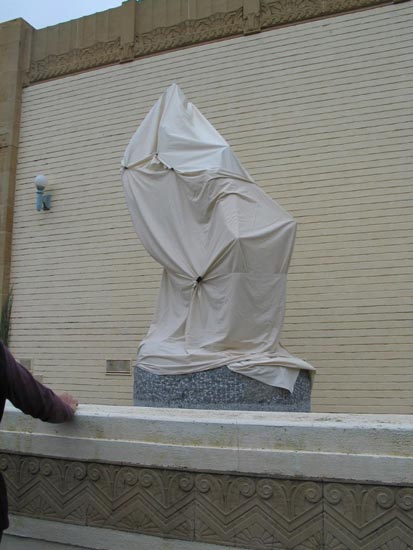 IMG_4956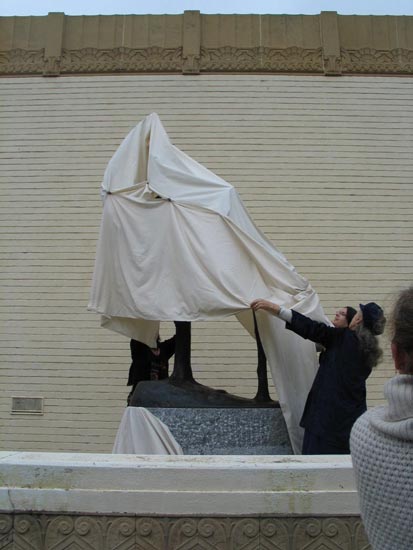 IMG_4960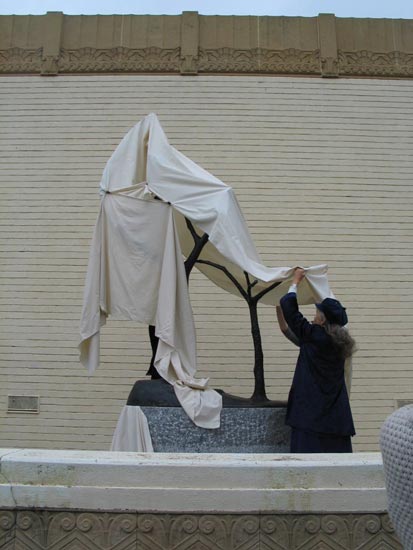 IMG_4961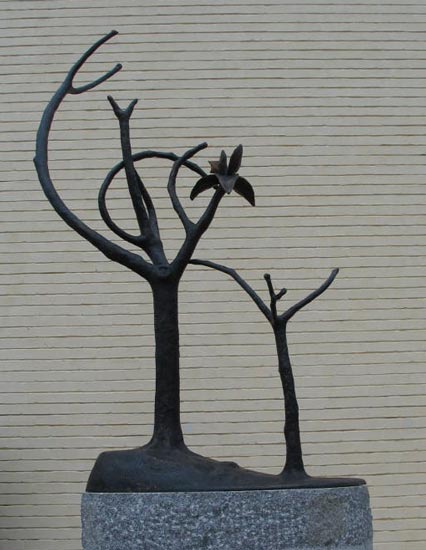 IMG_4965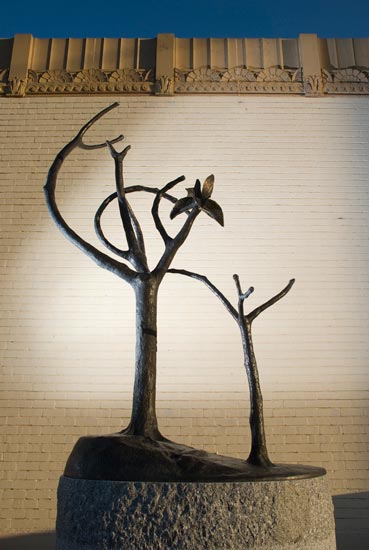 DSC_0115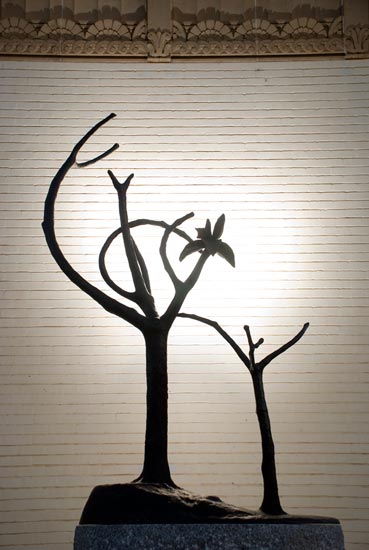 DSC_0165