Working across mediums and disciplines, such as anthropology, architecture and ecology, Zoe's work for the project Architecture of a dream is a mothership for visionary compositions and meditations on culturally and ecologically significant microcosms and how creative cultural expression connects us to broader social/ecological circumstances and transitions.
Drawings, paintings and prints from the Antarctica, Black Earth and Biome series give imagination to evolving scientific and cultural perspectives on diverse forms of life in the soil, waters, space, our bodies and the Earth's biomes. Drawn from the deep reservoir of the conscious and unconscious mind, Architecture of a dream is also about love – of life affirming ways of being in the world and a desire to understand and remember the beneficial connections that exist between humans and other life forms, in the hope that it will (re) generate a deeper appreciation and respect for the natural world.
Zoe works extensively in the arts and cultural fields as an artist, director, curator, consultant, researcher, writer, designer, project manager, lecturer, and facilitator. She has been the recipient of awards and residencies; has curated numerous exhibitions and her work is commissioned, exhibited widely in solo and group exhibitions and is held in public and private collections. Zoe Amor shares her Art life with her family in the gardens and bushland of Chewton on Jaara country, Central Victoria.
We acknowledge the traditional custodians of the land where we work and live, the Dja Dja Wurrung people on Jaara country, who have been creating and preserving culture for tens of thousands of years and pay our respects to their Elders past, present and emerging.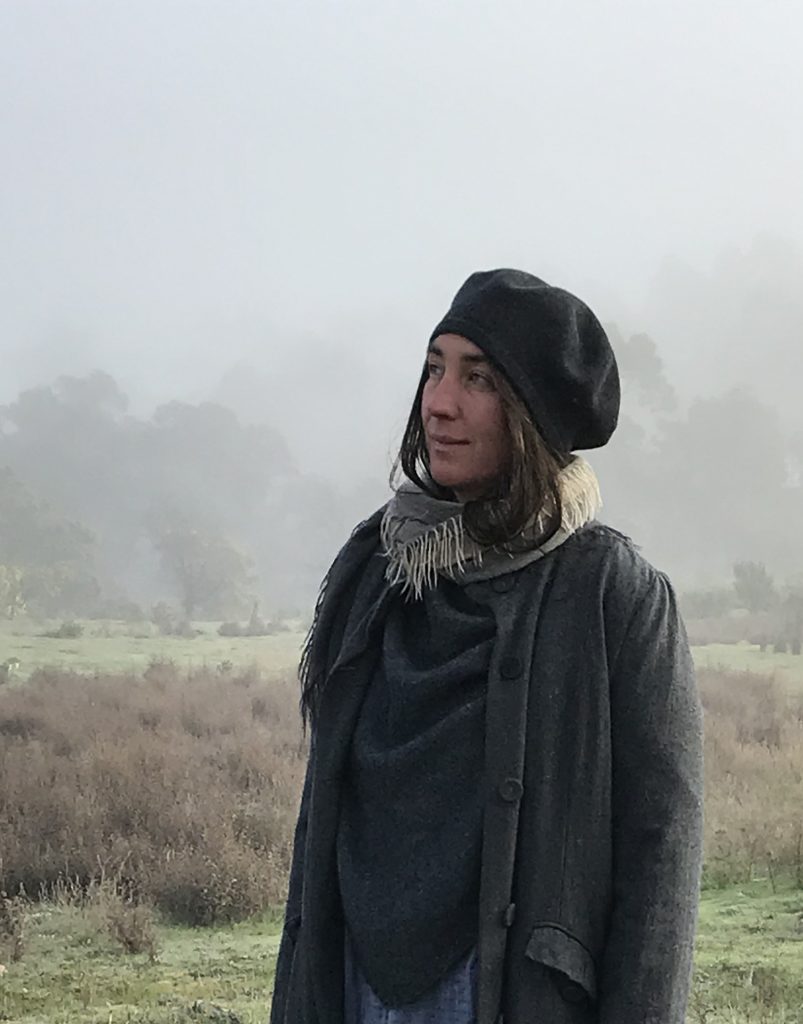 When people are described as being "interested in nature" it always feels like a slight nonsense to me, given our place within it. You may as well describe someone as being "interested in breathing". Zoe Amor is not just interested in nature. She is somehow able to tap into the timeless movement of it and its ability to stir us. Her charcoal drawing in two parts – Architecture of a Dream, The Gift – lives next to my dining table in a position where the maximum eyes might fall on it and admire its dark and intense beauty. The idea of gift is complex. It is something to be joyfully received, it can relate to skill and art. But the gift we are given, in the wonders of the natural world, can easily be eroded, destroyed. This diptych is one of my greatest treasures. I never tire of looking at it, and it has the magical quality of acting as a soul-nourishing balm in some moments and in others a serious reminder not to take nature's gifts for granted.
                                                                           —Sophy Williams, Publisher, International Director
Zoe Amor's works on paper are otherworldly. Macro/Micro landscapes seemingly unfamiliar yet deeply connected to our conscious and unconscious sense of self. These are works of art where one is encouraged to step aside from the everyday, explore inner realms, states half-remembered and to simply be.
— Linda Sproul + Julian Martyn, Museums Victoria Curator + Architect